Something new for me today! I want to talk about some of the upcoming book releases that I am looking forward to in the next year or so. So here goes, in chronological order (all descriptions from Goodreads) -
The Last Tudor by Philippa Gregory
(
8th August 2017, SImon and Schuster
)
The latest novel from #1 New York Times bestselling author Philippa Gregory features one of the most famous girls in history, Lady Jane Grey, and her two sisters, each of whom dared to defy her queen.
Jane Grey was queen of England for nine days, dying on the scaffold for her faith. But few people know about her two sisters, cousins to Elizabeth I who also faced imprisonment and death sentences for treason.
Katherine Grey was the beauty of the family who earned the lifelong hatred of her cousin Elizabeth I when she married for love. Mary Grey was an extraordinary little person known as a dwarf in Tudor times, who defied convention to marry the tallest man at court in her own secret love match.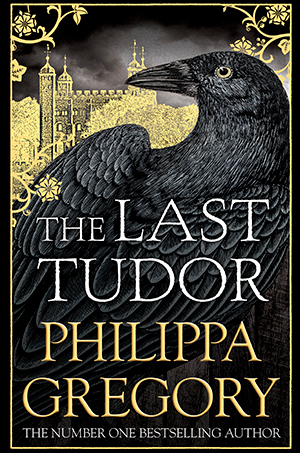 I know this one is already out, but it's brand new and I felt like it deserved a mention. I really love Philippa Gregory, I love the Tudors, and I have always been fascinated by Lady Jane Grey, so you can imagine how excited I am to get my hands on this!
Fully Functioning Human by Melanie Murphy
(
24th August 2017, Hachette Books
)
In her first book, Irish YouTuber Melanie Murphy shares a series of experiences from the struggle that is growing up in the digital age: cyberbullying, dumping by text, gaining (and then losing) too much weight, having acne in a world of Instagram filters, and, most of all, finding the strength to tackle poor mental health. From self-image struggles to important life lessons about family, friendship, love and mindset, Fully Functioning Human (Almost) is a warm, illuminating memoir full of wit and wisdom that doubles up as a life guide for millennials.
I haven't been watching Melanie's videos for very long but I really love them, Melanie is engaging, relatable, honest, I really respect her for these qualities, so I am very intrigued by her first ever book. I am sure it will be as hilarious and blunt as her videos.
Wonder Woman by Leigh Bardugo
(
31st August 2017, Penguin
)
She will become one of the world's greatest heroes: WONDER WOMAN. But first she is Diana, Princess of the Amazons. And her fight is just beginning. . . .
Diana longs to prove herself to her legendary warrior sisters. But when the opportunity finally comes, she throws away her chance at glory and breaks Amazon law—risking exile—to save a mere mortal. Even worse, Alia Keralis is no ordinary girl and with this single brave act, Diana may have doomed the world.
Alia just wanted to escape her overprotective brother with a semester at sea. She doesn't know she is being hunted. When a bomb detonates aboard her ship, Alia is rescued by a mysterious girl of extraordinary strength and forced to confront a horrible truth: Alia is a Warbringer—a direct descendant of the infamous Helen of Troy, fated to bring about an age of bloodshed and misery.
Together, Diana and Alia will face an army of enemies—mortal and divine—determined to either destroy or possess the Warbringer. If they have any hope of saving both their worlds, they will have to stand side by side against the tide of war.
Do I even need to say how excited how I am for this?! Leigh Bardugo and Wonder Woman? Yes please?! I am massive fan of Diana, and like everyone else I fell in love with Gal Gadot's portrayal in this year's movie. More women writing about badass women please!
Feel Good 101 by Emma Blackery
(
7th September 2017, Little Brown, Sphere
)
In
FEEL GOOD 101
, YouTube's most outspoken star Emma Blackery is finally putting pen to paper to (over)share all her hard-learned life lessons. From standing up to bullies and bad bosses to embracing body confidence and making peace with her brain, Emma speaks with her trademark honesty about the issues she's faced - including her struggles with anxiety and depression. This is the book Emma wishes she'd had growing up . . . and she's written it for you.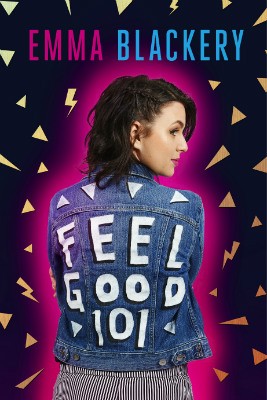 I have been watching Emma's videos for years, since about 2012/2013 I think. I am so pleased she has written a book version of her Feel Good 101 videos. I really liked those videos and I know it helped a lot of her viewers (I'll be honest most did not apply to me, but I loved the messages she spreads in them). Emma can be controversial to some people, but I have always adored her humour and straight talking.
Tangleweed and Brine by Deidre Sullivan
(
7th September 2017, Little Island Books
)
A collection of twelve dark, feminist retellings of traditional fairytales are given a witchy makeover, not for the faint-hearted, from one of Ireland's leading writers for young people. You make candles from stubs of other candles. You like light in your room to read. Gillian wants thick warm yellow fabric, soft as butter. Lila prefers cold. All icy blues. Their dresses made to measure. No expense spared. And dancing slippers. One night's wear and out the door like ash. You can't even borrow their cast-offs. You wear a pair of boots got from a child. Of sturdy stuff, that keeps the water out and gets you around.
I will be honest, I really don't know much about this book, I saw someone mention it on Twitter and it sounds really amazing. I love fairytales, and I like the idea of feminist retellings, I am sold!
It Only Happens In The Movies by Holly Bourne
(
5th October 2017, Usborne Publishing
)
Audrey is over romance. Since her parents' relationship imploded her mother's been catatonic, so she takes a cinema job to get out of the house. But there she meets wannabe film-maker Harry. Nobody expects Audrey and Harry to fall in love as hard and fast as they do. But that doesn't mean things are easy. Because real love isn't like the movies...
The greatest love story ever told doesn't feature kissing in the snow or racing to airports. It features pain and confusion and hope and wonder and a ban on cheesy clichés. Oh, and zombies... YA star Holly Bourne tackles real love in this hugely funny and poignant novel.
It has got the point now that whenever Holly Bourne releases a new book, I instantly have to buy and read it straightaway. I first read
The Manifesto on How to be Interesting
, then I had to read
Soulmates
immediately after. I adored the both. Then of course there is the wonderful Spinster Club trilogy. Her books are always ridiculously good and incredibly enjoyable.
This one sounds no different, and no doubt it will be as witty, funny and engaging as all of her other books. October can not come soon enough! (Also that cover though!)
Turtles All The Way Down by John Green
(
10th October 2017, Penguin
)
It all begins with a fugitive billionaire and the promise of a cash reward.
Turtles All the Way Down is about lifelong friendship, the intimacy of an unexpected reunion, Star Wars fan fiction, and tuatara. But at its heart is Aza Holmes, a young woman navigating daily existence within the ever-tightening spiral of her own thoughts.
John Green is a wonderful writer, there is no denying it. I have read all of his and books, enjoyed them, some less so than others, but his writing style is so unique and beautiful, it's captivating and makes me jealous because I will never be as good a writer as he is. It's been 4 years since
The Fault in Our Stars
was released (and made us all ball our eyes out, it's time for some more John Green in the world!
I couldn't find a description for this, but basically this is the third book in what I think is to be a trilogy (feel free to correct me if I am wrong), by the Corr sisters. I loved the first 2 books, (you can read my review of the first one here), and am really excited to see where Merry and Leo end up, and to read more of their adventure (especially after that cliffhanger am I right?!) March seems so far away!
Jane Seymour, The Haunted Queen by Alison Weir
(
3rd May 2018, Headline Review
)
Jane Seymour: The Haunted Queen by bestselling historian Alison Weir, author of Katherine of Aragon: The True Queen and Anne Boleyn: A King's Obsession, is the third enthralling novel in the Six Tudor Queens series. A fascinating look at Henry VIII's third wife. Essential reading for fans of Philippa Gregory and Elizabeth Chadwick.
I am currently reading the first of this series and am really loving it. I have been a fan of Alison Weir for years. I love everything she writes, fiction and nonfiction, she does both so well! As I said, I have a massive interest in the Tudor period, it's my favourite historical period, so to have a whole series dedicated just to Henry the Eighth's wives is a dream come true, something I have actually wanted for a long time, and I am so pleased it's Weir
that is tackling them.